MSI AHEC Scholars Program
Connecting students to careers, professionals to communities and communities to better health
Summer Health Internship Program (SHIP) Class 2019
 Community Health Experience NYITCOM Medical Students Internship class of 2019
Programs and Internships
Manhattan Staten Island AHEC helps to promote minority interest in the health-care professions.
Champions of Diversity
Honoring Champions in Public Health, Health Advocacy & Health Professions Education.
Opioid Prevention Education Project
Educating providers, students, and communities to combat the opioid epidemic across New York State.
We celebrate and honor those in the community that are forwarding the cause of diversity in the health profession.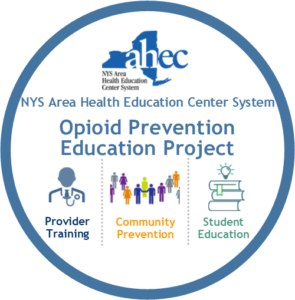 Connect to Provider Trainings
Engage with Community Outreach
Participate in Education Projects
MSI and Partners
Connecting Students to careers, Professionals to communities, and Communities to better health.
College of Staten Island students discuss their experience at the Student National Medical Region IX Conference.
To learn more about the Student National Medical Association, visit their website via the button below.